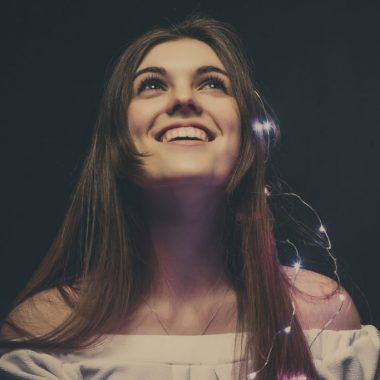 Lauren Burns is a Melbourne based lyric coloratura soprano with a flame for music and singing in all it's forms. In 2017, Lauren graduated with high distinction from a Bachelor of Music at the Western Australian Academy of Performing Arts. Lauren then proceeded to The University of Melbourne to complete her honours year under Head of Voice, Stephen Grant. Lauren has extensively studied Voice, Western Art Music history, conducting, theory, harmony and aural skills. For a number of years she has also studied acting, as well as French, German, Italian, Spanish and Latin language and diction.
Although she comes from a more contemporary voice background, Lauren relishes the drama and glorious melodies of opera. Her Previous productions include Dialogues Des Carmélites (Poulenc), Les Mamelles de Tirésias (Poulenc), Albert Herring – Cis (Britten), Dido and Aeneas – 1st Witch (Purcell) A Mid-Summer Nights Dream (Britten) and Acis and Galatea (Handel). Lauren has also performed in a great number of sacred works, including Vivaldi's Gloria, Mozart's Coronation Mass and Vespers, Bach's Magnificat in D Major, Elgar's The Music Makers, and Haydn's Mass in a Time of War.
Whilst Lauren teaches and sings in all styles, she has chosen classical/opera career for herself and performs regularly with her partner and lutenist, Casey Fitzpatrick, Trillo Early Music Ensemble and Ensemble e21. She is also an active committee member for the Early Music Society of Victoria. In 2019, Lauren was fortunate enough to perform a well received selection of lute-songs for the internationally renowned soprano, Dame Emma Kirkby.
Alongside study and performance, Lauren takes great pleasure in sharing her knowledge in the teaching studio. Lauren always caters to the individual needs and pace of her students, with a focus on fostering their own unique tastes , sound and passions in music. It is always her goal to help students achieve a solid, healthy technique, attuned musicality and commitment to expression and characterisation -After all, singers are musical story-tellers.
In 2020, Lauren will continue to perform in and around Melbourne and teach at the House of Voice.  Lauren will also continue her own professional development at The University of Melbourne by commencing a Masters of Music specialising in Opera Performance.
Lauren's favourite artists are Daft Punk, Luciano Pavarotti, Abba, Rufus and The Beach Boys.