Guitar and Guitar for Singers Coach
Meet HOV Coach: Michael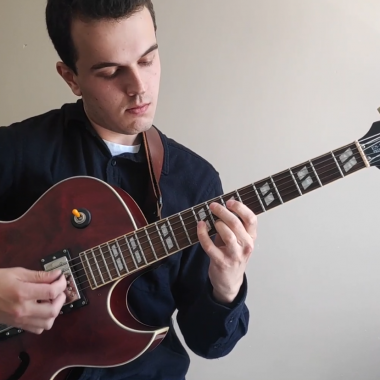 Michael has had a long history of excellence studying at at VCA/The University of Melbourne graduating with his Bachelor of Music at VCA for Jazz and Improvisation and Melbourne University: and extending his passion for working with students through his Masters of Music (Performance Teaching).
Specialising in Jazz and Classical guitar however with extensive knowledge in all styles, Michael Klemke has a wealth of performance and teaching experience. Gigging in and around Melbourne in various jazz settings, and tutoring guitar in schools, he has developed a unique teaching style that caters to all ages, abilities, and genres.
His teaching has a strong pedagogical grounding and offers the best possible learning environment for any developing guitarist which sets about igniting a passion, creativity and love of all things guitar, no matter the age, background or standard.
Michaels lessons are fun yet structured, helping you produce free and expressive playing, both in improvisation and songs you love. Fuelling student's passion in guitar and exploding their instrumental and creative growth.