Songwriting Workshop Facilitator
Phoebe Baker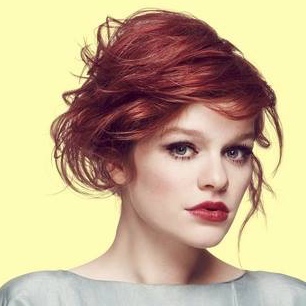 Phoebe Baker is co-frontwoman, vocalist, and songwriter of Melbourne-based indie-pop band Alpine. Signed to Ivy League Records in Australia and Votiv in North America, the band has released the EP 'Zurich' (2010) and the albums 'A Is For Alpine' (2012) and 'Yuck' (2015). Alpine's music has appeared on the Triple J Hottest 100 and had over 19 million views on YouTube, with their albums topping the iTunes charts and reaching the top 20 of the ARIA Charts.
They have been nominated for ARIA, AIR, EG and Triple J Awards, and been featured on Pitchfork, Jimmy Kimmel Live, NPR, Rolling Stone, Daytrotter, Vice and many others. Alpine has appeared at many national and international festivals, including South By Southwest, CMJ, Laneway Festival, Falls Festival and Splendour In The Grass, with headlining sets at Valley Fiesta, Enlightenment, and the St Kilda Festival. Alongside sold out Alpine tours nationally including Melbourne's The Forum.
For Phoebe, teaching songwriting is about facilitating and honing the intuitive. Never a dull moment in her classes, Phoebe helps students find and strengthen their individual musical voice whilst at the same time exploring classic and new songwriting processes. No matter your theoretical ability, or what stage you are at as a songwriter, Phoebe will guide students in their development as a songwriter. Through lessons that are fun, informative and confidence building, Phoebe expands students songwriting horizons, equipping them with important tools to develop their musicianship. Through lessons with Phoebe, students will learn to explore, reflect and celebrate their input into the wonderful world of music.
Phoebe's favourite things include:
Songwriting, mangoes, palm trees, gold jumpsuits, aux cables and proboscis monkeys.