Vocal Coach & Performer Meditation Coach
Meet HOV Coach: Allegra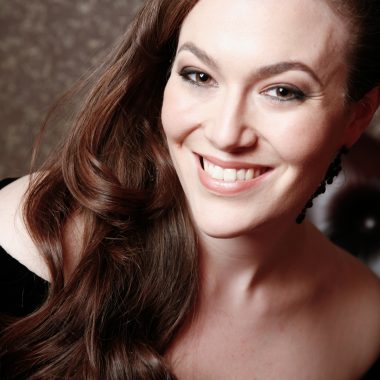 Allegra has spent her life thus far singing all over the world including performances at the Royal Albert Hall, the Sydney Opera House and on London's West End. She is an ARIA nominated ABC Classic Artist and a PhD candidate at the Melbourne Conservatorium of Music, specialising in the teaching of Opera and Classical voice, as well as Musical Theatre and commercial styles.
Beyond the crucial foundations of technique, Allegra advocates that students must also integrate their mind and body to make a sound that has true meaning. Students will learn secure breathing and support, how to safely fortify their own, unique sound, building a healthy chest range, belting and mix, mic technique, accent and foreign language coaching, relief of tension in the body and vocal apparatus, leading to freedom of expression and joy in performing.
Born in Australia, Allegra made her Sydney Opera House début at eleven years old; engaged by Opera Australia, the Australian Chamber Orchestra, and the Sydney Symphony. She stepped into the spotlight as soloist for the Edinburgh Military Tattoo—Salute to Australia, which led her to the Guildhall School of Music and Drama and the Royal College of Music. She was also invited to the Juilliard School in New York as a Doctoral Candidate in 2019.
Recent recordings include Evergreen Ensemble's Curious Caledonians on ABC Classic, the Oscar Nominated and Ivor Award winning Anna Karenina film soundtrack and FOXTEL's mini-series Fighting Season. Past performances include working with: Classic FM, ABC, Channel 7, Channel 10, Dame Judi Dench, Tina Arena, Marcia Hines, Jimmy Barnes, Neil Finn (Crowded House), Richard Tognetti (Australian Chamber Orchestra) and Russell Crowe; featured in the New York Times, The Age, Sunday Telegraph, Sydney Morning Herald, LIMELIGHT, The Stage UK and others.
​