Violin and Viola Coach
Calvin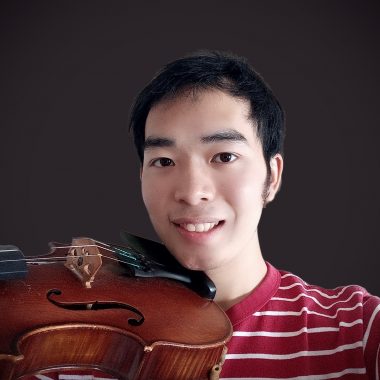 Calvin is a Violinist born in Hong Kong, a graduate from the Bachelor of Music in 2020 and Master of Music (Performance Teaching) at Melbourne University.
He started to learn Violin at the age of 5. Around the same time, he started to compose music. As of now, he has composed more than a hundred works.
During his time in Hong Kong, he has achieved distinction in Grade 5 and merit in Grade 8 for the ABRSM exam. During his musical career, he has participated in an extensive amount of activities, such as Yew Chung Hong Kong 80th Anniversary Seeds of Hope Gala Concert in 2013, a premiere of a new piece at the United Nations of Peace Concert in Hong Kong 2013, the Yew Chung Shanghai 20th Anniversary Seeds of Hope Gala Concert in 2014, Philadelphia International Music Festival in 2015, and the St Ignatius' College Riverview Music Tour to Italy in 2016.
Since his transition to Sydney in 2015, he has developed his musical career further. He has obtained a given a number of awards, such as the prize for Music Extension and the College Blue Certificate. He has performed in a range of ensembles such as the Conservatorium Philharmonic Orchestra and Baroque Ensemble. He also regularly performs with the Newman College Choir in the String Quartet.