Guitar & Guitar for Singers Coach
Meet HOV Coach: Anthony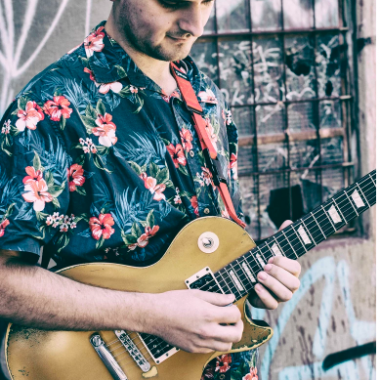 Anthony is a young and up and coming guitarist in the Melbourne music scene.
Anthony has had a long history of excellence studying at the prestigious VCASS (Victorian College of the Arts Secondary School) and going on to graduate under scholarship at VCA/The University of Melbourne for his Bachelors Degree in Jazz and Improvisation. Alongside additional training in Alexander Technique in 2018 helping players holistically and sustainably approach the guitar, posture and performing.
Whilst Anthony has studied with a focus in Jazz and Improvisation, he is also trained and has great experience teaching all genres of music including Rock, Pop and Funk.
Anthony takes great pride in his teaching and enjoys helping students to achieve their goals whether that be to perform, sit an AMEB Rock School Exam or play for fun!
Anthony enjoys sharing his deep and extensive knowledge, and will help find your voice in Guitar, to become the best player you can be. 
Anthonys lessons are fun yet structured,  providing educated and methodical exercises to develop in you a sound understanding of the mysteries of the guitar fretboard and inspire an internal flow of rhythm so as to produce free and expressive playing, both in improvisation and songs you love.