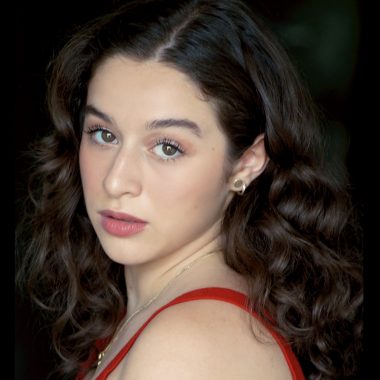 Ariana
is a pop and music theatre vocalist, performer and voice teacher.
She is a graduate of the prestigious Western Australian Academy of Performing Arts (WAAPA), where she completed her Bachelor of Music Theatre. Prior to this she studied VCE and Acting at the acclaimed Victorian College of Arts Secondary School (VCASS) under the 'Theatre Arts' Scholarship.
She is a strongly technical and versatile singer, beginning her training from the age of 6. She specialises in Music Theatre in both contemporary and legit styles as well as Pop and Rock.
Some of her credits include, Ella 'Mack and Mabel', Brenda 'The Pajama Game', Fortune Teller 'Side Show', Dorinda 'The Beaux Stratagem' and a soloist for 'Good Friday Appeal'.
As a teacher,
Ariana
is incredibly passionate about each student's individuality and exploring  their own interpretation of music and storytelling. Her classes focus on implementing a strong technical foundation whilst guiding her students to discover the full capabilities of their voice in a safe, creative and empowering environment. She combines scientific practices with repertoire work to ensure each lesson is enlightening and productive in reaching all vocal goals.
Her teaching is suited to those of all levels, designing each session to align with students' individual goals, whether they be professional or leisurely. She aims to create a journey with each student encouraging growth and maintaining love for the voice and all its wonders.