Guitar & Guitar for Singers
Jonathon Moore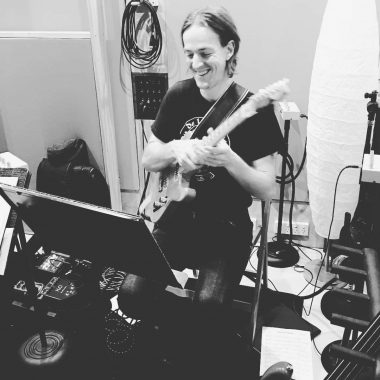 Jonathon is now available as the expert guitar tutor here at the House of Voice. Jonathon is a graduate of the Victorian College of the Arts where he specialised in jazz and improvisation, studying under some of Australia's finest musicians such as Stephen Magnusson, Chris Hale, Geoff Hughes, Andrea Keller, David Jones and many more.
Jonathon is also currently completing his Masters of Music (Performance Teaching) at the University of Melbourne.
While jazz is Jonathon's area of specialisation he has also undertaken extensive classical guitar study, and has over 15 years of performing experience playing in a wide range of bands in varying styles including: rock, pop, folk, indie and blues.
Jonathon's teaching is centred on the belief that everybody is capable of creating music, and with the right guidance each person can discover their own individual musicality. As a teacher Jonathon recognises that each person engages with music differently, and aims to help people develop their own musical identity and achieve their individual musical goals. From total beginners to advanced players who want to take their music further, no matter what your age, skill level or musical goals are, Jonathon is keen to meet you and help you on your way to an enriching, music-filled life.